Numu Costa Rica

Taproom and Bistro
Numu Costa Rica has some of the best IPAs that you will find anywhere in the world.  The main tasting room and brewery is located in the Solarium directly across the highway from the Liberia Guanacaste airport.  Numu has a great selection of beer as described below.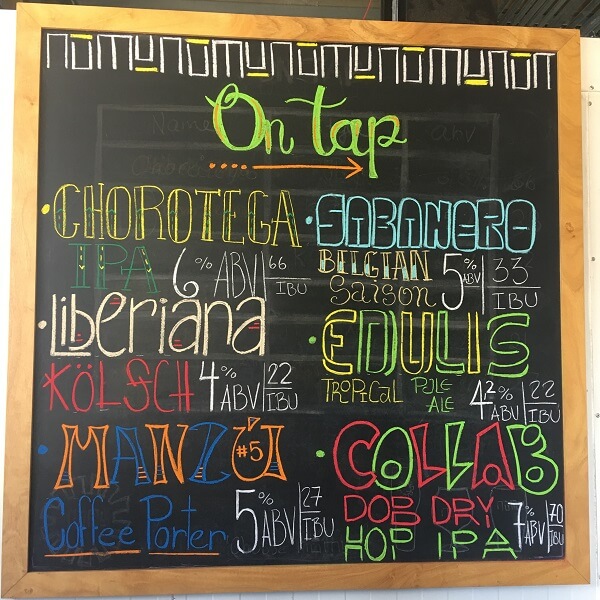 Chorotega - IPA 6% ABV 68 IBU - Deep golden color with hints of citrus.
Liberiana - Kolsch 4% ABV 26 IBU - Lighter in color then the Chorotega but still retains that beautiful golden color.  Hints of fruit.
Sabanero - Ale 5% ABV 36 IBU -  Medium golden in color.  A nice fresh and fruity tasting beer.
Edulis - Pale Ale - 4.2% ABV 21 IBU - a lighter and refreshing tropical pale ale.
Manzu - Coffee Porter - 5% ABV 25 IBU - Made with Costa Rican coffee, this is a really smooth tasting beer.
Colab, New England Hazy Double IPA - This is a collaboration with Collective Arts Brewing.  Special artwork was created just for this beer and reflects what Costa Rica is all about.  This is my absolute favorite.
The Numu brand was so successful that they have now teamed with executive chef Nicolas Devenelle to create an additional restaurant, the Numu Taproom and Bistro located in Playas del Coco about 20 minutes from the airport.  They have combined great tasting beer with a lineup of amazing tapas.  The restaurant is extremely comfortable with an indoor and outdoor dining area.  It is spacious and beautiful and a great place to get together with friends.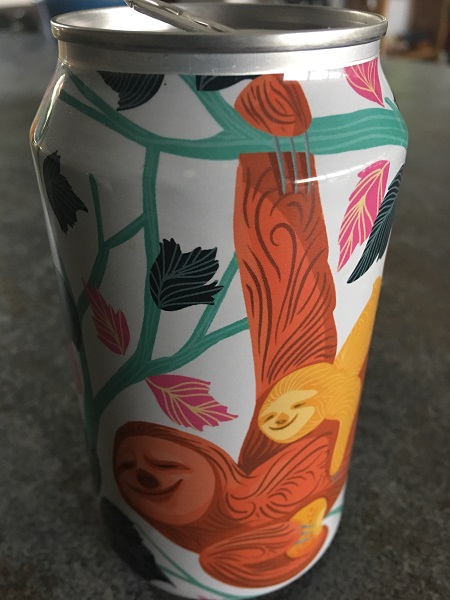 New England Hazy Double IPA
We stopped by Numu Costa Rica Taproom and Bistro one afternoon and tried several of the tapas over a few hours.  Below are our menu selections.
Skirt steak - Served with potato gratin and mushrooms sauteed with white wine and chimichurri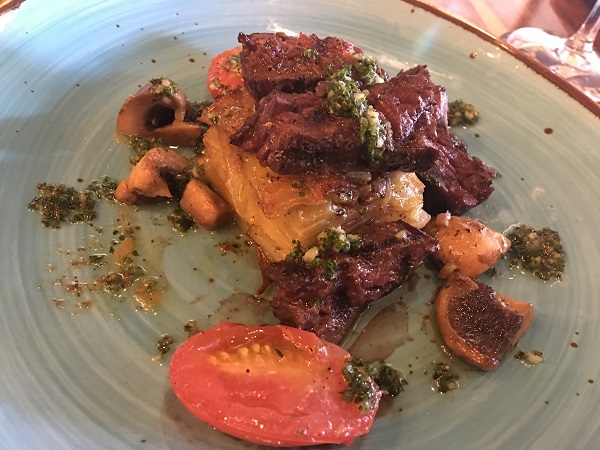 Skirt Steak
Mini Burgers - One of lamb with house made tomato jam, red onion, arugula and smoked cheese.  The other with Black Angus beef, tomato, onion, sauteed mushrooms, crispy onion.  Served with house potatoes and aioli.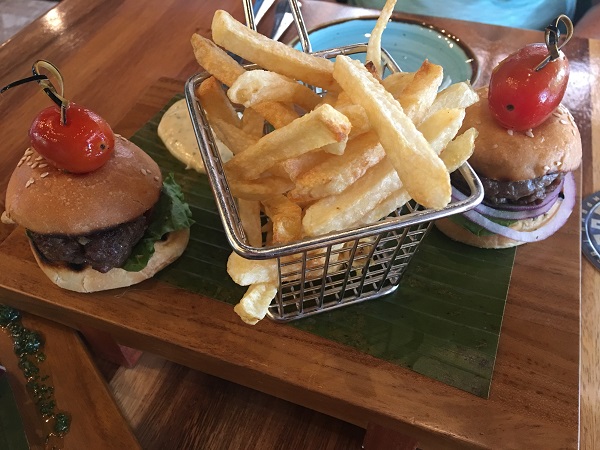 Black Angus and Lamb Sliders
Stuffed Portobello Mushroom - Italian bacon, organic hearts of palm, goat cheese and cherry tomatoes, mixed lettuce with french dressing.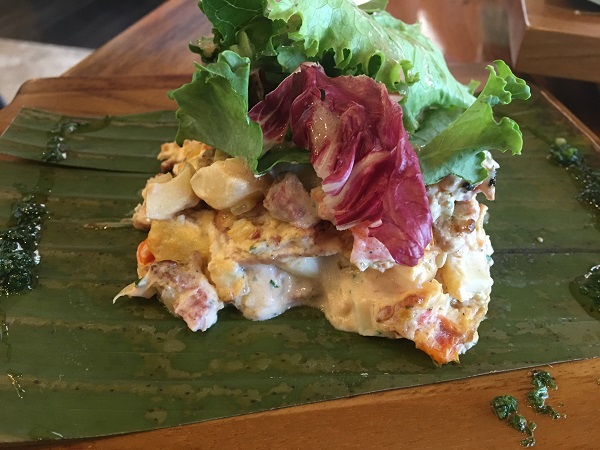 Stuffed Portobello
Pork Rib - With corn, mashed potato, chipotle and homemade barbecue sauce.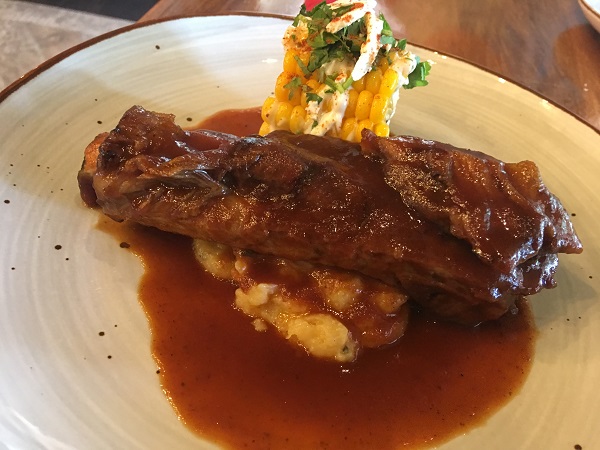 Pork Rib
Numu also has their equivalent of nachos, called Tapchos  Fresh cut homemade chips with grilled BBQ chicken, jalapenos, pico de gallo, mozzarella cheese, black beans, red cabbage served with salsa, sour cream and guacamole.  Absolutely delicious.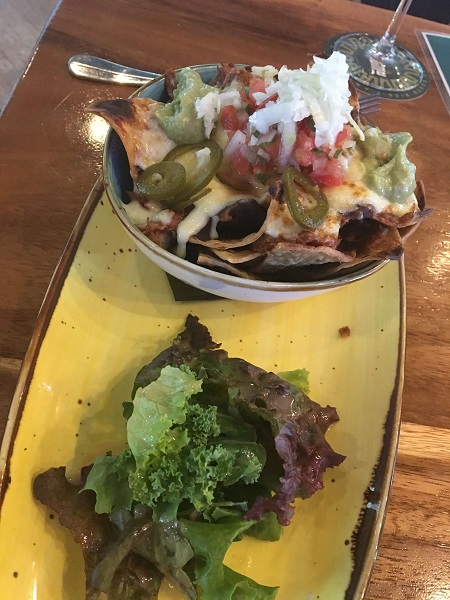 The Numu Tap Burger is a signature blend burger with tomato, bacon, red onion and lettuce, served with super tasty french fries.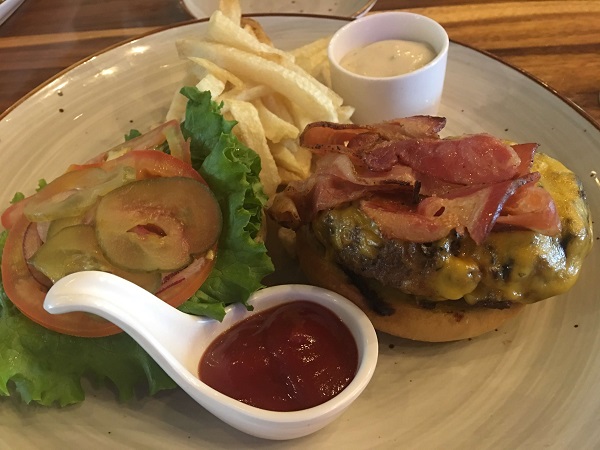 The Numu bar area sits to the side of the main dining room and offers refreshing drinks and live sporting events.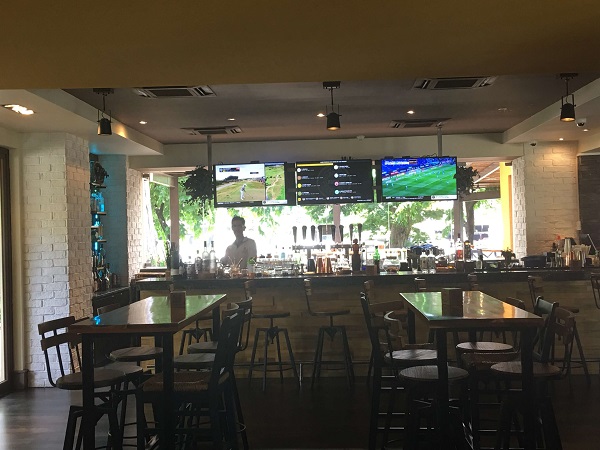 Directions to Numu Costa Rica
Below are Googlemap directions to the main brewery and tasting room located across the street from the Liberia Guanacaste airport.  This is a tasting room only and does not serve food.
Googlemaps PIN to Tasting Room and Brewery
Below are Googlemap directions to the Taproom and Bistro located in Playas del Coco.
Googlemaps PIN to Taproom and Bistro
The Numu Taproom and Bistro is open from 12pm to 10PM every day.