RIP Bruno

Bruno moved to Costa Rica in April of 2019 with us and his sister Sasha.  He flew direct from Los Angeles to Liberia in Alaska Airlines conditioned air cargo on.  He was very well taken care of by the airline during his journey.

He was a funny little guy, who in San Diego would never go near the water...it was way to cold.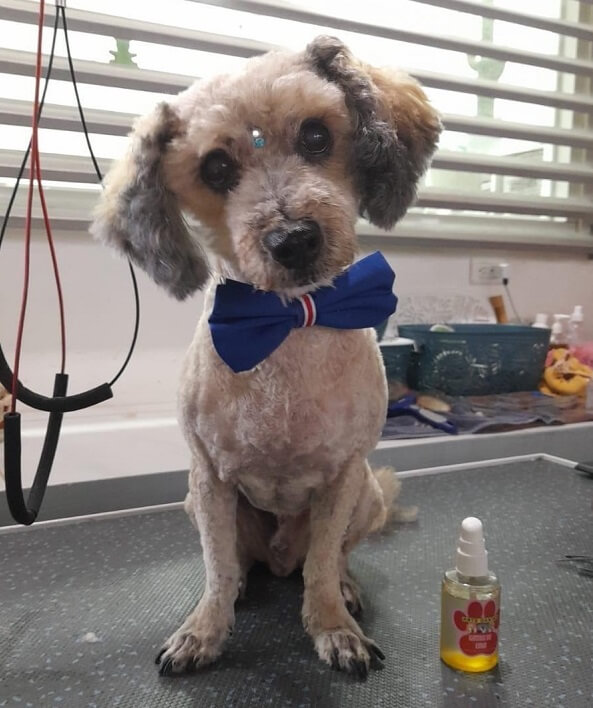 He absolutely loved Costa Rica.  Once we arrive, we could not keep him out of the ocean.  He never went far out but loved to run at the waves, until they got too close and he quickly retreated.  He also loved to stretch out and bask in the Guanacaste heat on the cement or the sand.....for about 10 minutes and then found his shady spot.
Gecko chasing was another full time sport although he never caught one that we know of.  He did corner a cane toad once and quickly started frothing at the mouth and having hallucinations.  We were well prepared for the moment, with a doggie sized benedryl, that immediately took care of the problem.   There are so many cane toads, especially in the 5 to 6 month rainy season, we knew that it would eventually be a problem.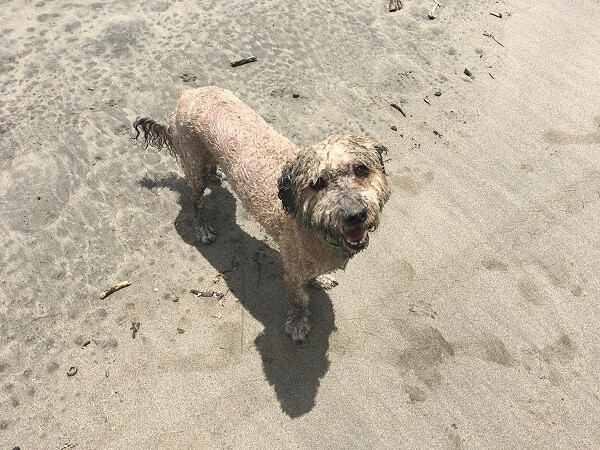 He had almost 4 years of living in Costa Rica and he was around us 24/7.  Much better than the life in San Diego when we both worked and he had to wait all day for us to come home.
Bruno loved Costa Rica where he never had to be cold again.  However, he didn't like the thunder.  We had to get him a thunder jacket and this helped calm him down.  Before moving here, we knew about he rain and knew there would be storms but we were not aware that the Guanacaste province of Costa Rica received more lightning strikes per square mile than anywhere else in the world.

Bruno received excellent care from the Vets in Costa Rica, especially Dr. Gilberth Cavallini in the small town of Villa Real, not far from Tamarindo and Playa Flamingo.  The level of service was equal to, or better, than we received in San Diego and at a fraction of the cost.
Most Costa Rica veterinarians do offer cremation as a service.

Bruno also had his favorite groomer, Lola who took very good care of him.  Lola also kept Bruno at her house with her four dogs of similar breed while we were out of town.  He was always excited to see Lola.

Bruno was 12 when he passed in our arms in the middle of the night.  We think he had a stroke or heart attack.  There was no time to get him to a Vet which was about 30 minutes away by car.
RIP little buddy.  We miss you.