About Us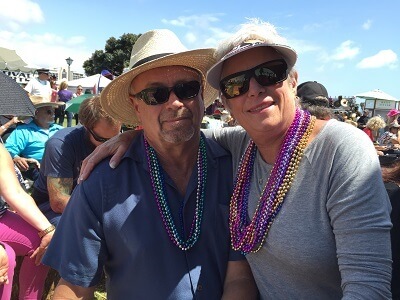 Our Journey to the Pure Life of Costa Rica - Pura Vida
We are Mary and Chuck who have both lived in San Diego for all of our combined 125+ years.  We love to travel and vacation in warm weather beach destinations.  Maui, Kauai, St John and St Thomas U.S. Virgin Islands, Cancun, Costa Rica, Cabo San Lucas, Miami, Key West, Bahamas, St Marteen, Turks and Caicos and the British Virgin Islands are some of the places we have been to.
While San Diego's weather is probably the best in the world, we hardly consider it a warm weather beach destination.  If we are lucky the water temperature will get into the low to mid 70s for a few weeks in August or September.  In 2018 , water temperatures in September reached 80 degrees, something that I have never seen in my 60+ years here.  May and June are usually overcast and cool.  Sometimes we never see the sun during these months, especially at the beach, and it is often referred to by locals as May gray and June gloom.
Every trip raises the question, could we live and retire here?  The result has always been, for one reason or another, no.  However, something different happened in late 2017.  We realized that California has made it nearly impossible to remain in the state and retire due to never ending tax increases,  extremely high cost of living and horrible traffic.  People are fleeing the state by the millions in search of a better environment.  Arizona, Nevada, Texas, Florida, Mexico and Latin/Central American are the top destinations for people who want to escape and find a better life for their family.  Our friends recently hit the wall and said they were done with California and moved from San Diego to south of Guadalajara Mexico near the town of Lake Chapala and love it.  They are now building their dream home.  Other friends moved from San Diego to southern Virginia and bought a house on Chesapeake bay right on the water with a dock and boat.  They are as happy as can be and at a fraction of the cost of their life in California.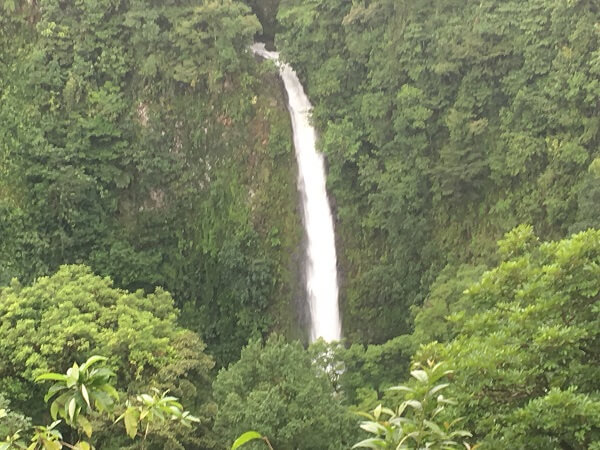 La Fortuna Falls
We fell in love with Costa Rica during our second trip in November of 2017.  The friendly people, great food, healthier lifestyle, lower cost of living, uncrowded and beautiful beaches all surrounded by abundance of nature, several protected national parks and a wide variety of micro-climates started to draw us closer.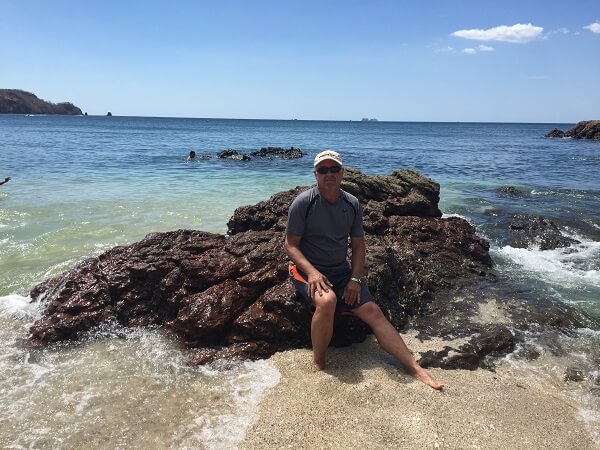 Playa Conchal
The more we explored the central valley and Pacific northwest, we started to feel that this was going to be our new place to live.  Sitting on the beach at sunset one night, after dinner at Coco Loco in Flamingo beach (shown below), I said, "I could live here forever".  Mary had been waiting for me to say this for at least five years, as she was done with California along time ago.  The timing was right, home prices in California were peaking and the stock market was at an all-time high.  Being in our 60s, there was no time to wait and get caught by the next recession and having to wait for the next bubble.  The time was now and we needed to get started with our due diligence process and confirm our decision.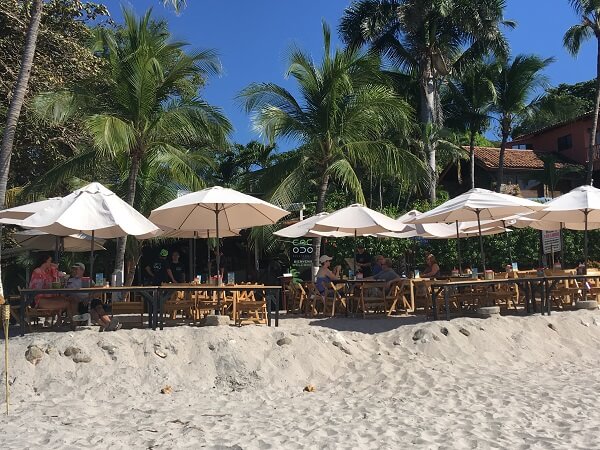 Beach Dining at Coco Loco
We returned home and started to research everything from cost of living, healthcare, outdoor activities, history of the country, owning land, getting permanent residency, different areas to live, weather, buying a house, buying property, building a house or renting.  At first it was information overload and pretty confusing.  During our visits, we met a few people in Costa Rica that provided great insight into what to expect and also put us in contact with some local experts.  This is a very networked country in which information isn't always obvious but rather passed along person to person.  The results of our research was mostly favorable but not everything was perfect.

This website was created to share our journey, successes and mistakes, and to help others who are considering a transition to the pure life of Costa Rica.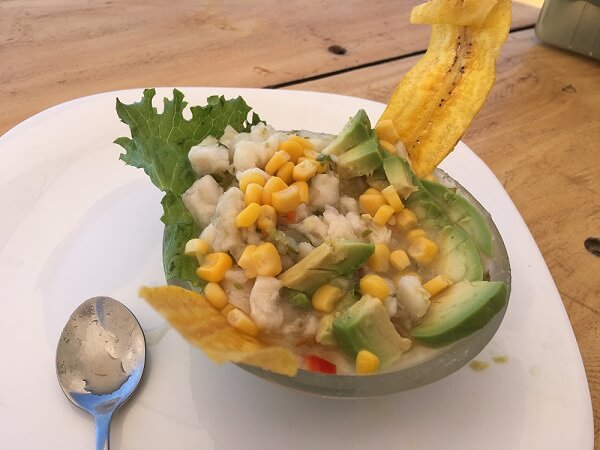 Amazing Fresh Ceviche
Copyright 2018-2019