Gracia La Vid
Gracia La Vid Pizza is located 1km north of the Brasilito town square in Guanacaste Costa Rica.  It truly has the best pizza that I have ever tasted, made with locally sourced natural ingredients.  Chef Frankie Becker has compiled a fantastic menu of pizzas, salads, flatbread and pasta.
My Favorite Gracia La Vid Pizzas
Shown below is one of my favorites, the garlic, gouda, chicken with fresh basil and sun dried tomatoes.  The crust is amazing, thin and crispy but not overdone.  The dough for the crust takes three days to finish the rise process to the point of being perfect to cook with.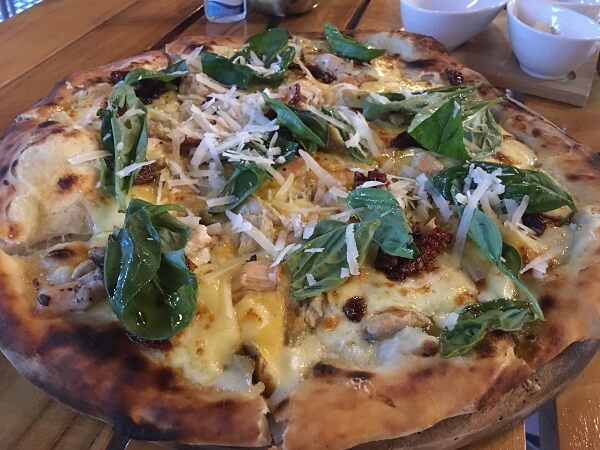 Garlic, Chicken and Gouda Pizza
The Lobster Mac and Cheese is a specialty pizza that is available only by special request at least 24 hours prior to visiting.  Home made pasta with a lobster/cheese sauce results in a mouth watering combination.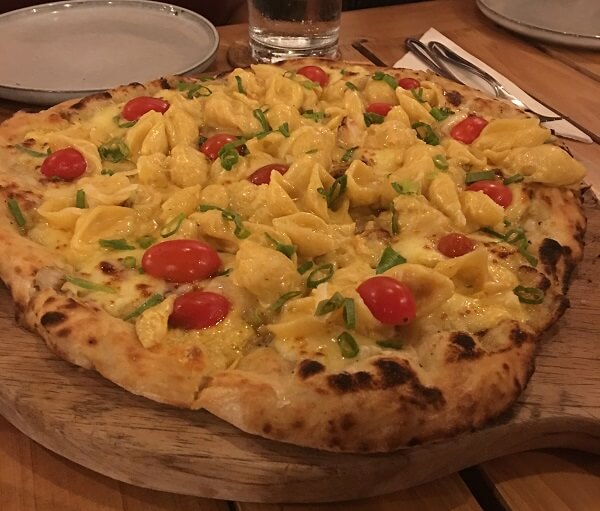 Lobster Mac and Cheese Pizza
For those who like spicy, you will love the locally sourced chicken reaper sausage from "The Sausage Guy Costa Rica" combined with basil, nuts, parmesan cheese and more.
Chicken Reaper Pizza
All of the pizzas and flatbreads are cooked in an authentic pizza oven.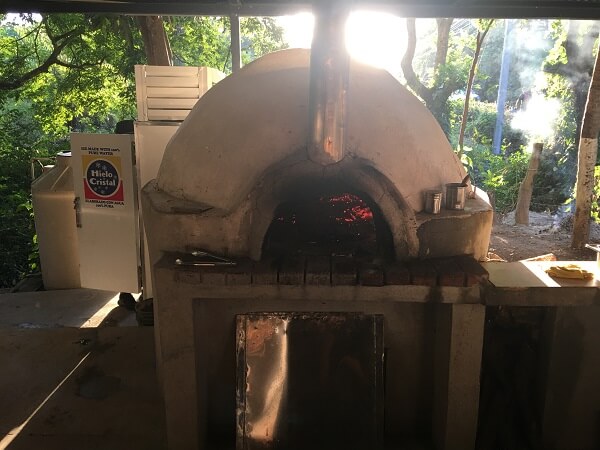 Fired Up Pizza Oven
The restaurant is open air and small with the front dining area holding about 7 or 8 tables.
Main Seating Area
There is also a more secluded lounge area in the back of Gracia La Vid with a couch, picnic tables and bar style tables that is great for a larger group.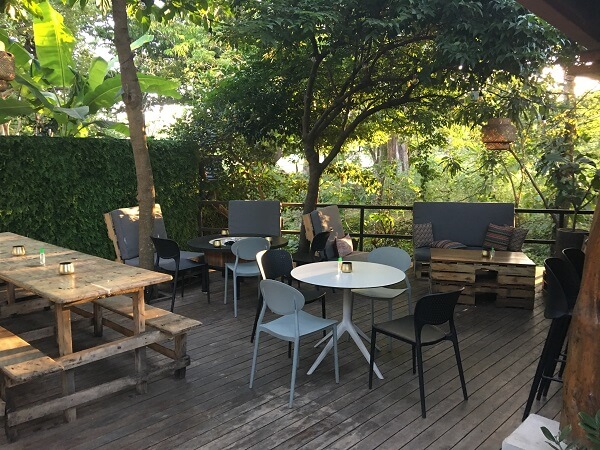 Lounge Area
Gracia La Vid has a nice walk up bar.  The drinks are really good although a little pricey at $10 or so.  All drinks, such as the margarita, are made with natural ingredients using local produce and suppliers.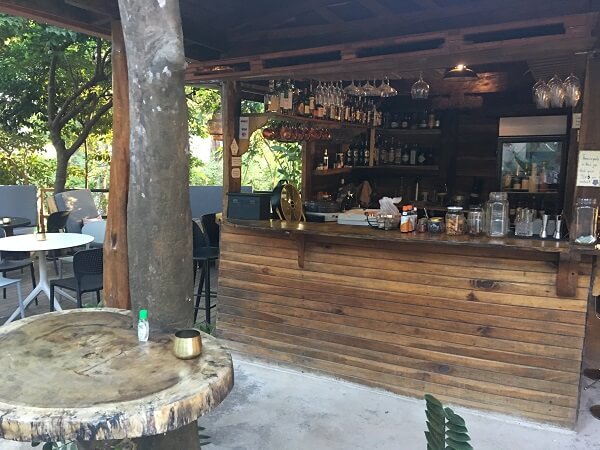 Gracia La Vid Bar
The large pizzas are generally in the $12-16 range and are plenty for two people.  The salads are large enough for two.  Our favorite is the La Vid Arugula with candied walnuts.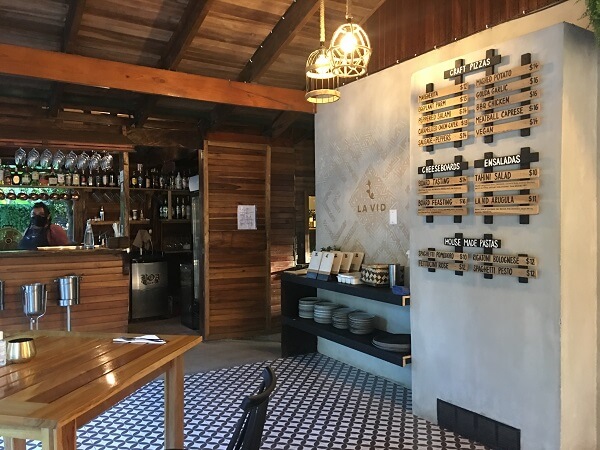 Entrance and Menu
If you want a relaxing place to enjoy extremely tasty and high quality food then Gracia La Vid is the place.  They are open Tuesday through Sunday from 4pm to 9pm, closed on Mondays.  It can get crowded so get there early.  They also have take out.