La Forketta Costa Rica
Some of the best Italian food in Costa Rica can be found at La Forketta located in the Guanacaste province town of Potrero just a few miles from Playa Flamingo.
The dining area is a large covered, open air patio that is well protected from the intense Guanacaste sunshine and rain.  La Forketta is modern and comfortable.
All of the pasta is home made and they use the best locally sources ingredients.  The menu has a large selection of pasta, meat and fish dishes.  They also have a nice collection of Italian wines.
Both my wife and I had the ricotta stuffed ravioli in a sage and butter sauce topped with fresh parmesan cheese.  Our entrees were absolutely delicious,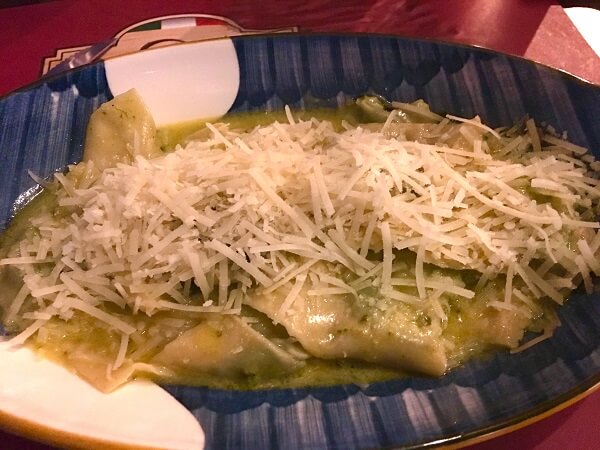 Stuffed Ravioli
The La Forketta seafood platter.  Huge jumbo grilled shrimp and squid with a salad.  Delicious.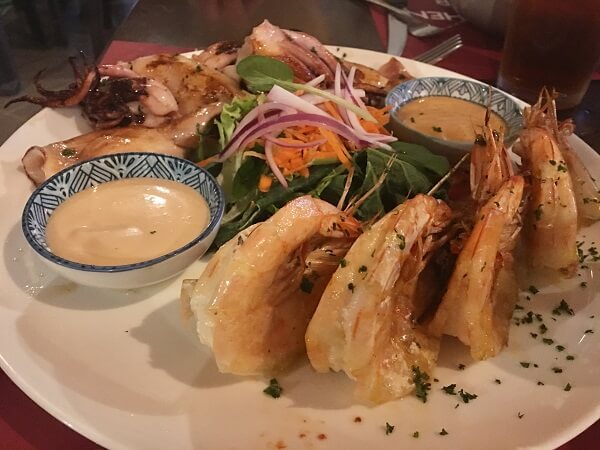 Seafood Platter
The Spaghetti Arbondigas was prepared perfectly.  While it looks like the typical pasta dish, the noodles and meatballs are all home made and the tomato sauce was delicious.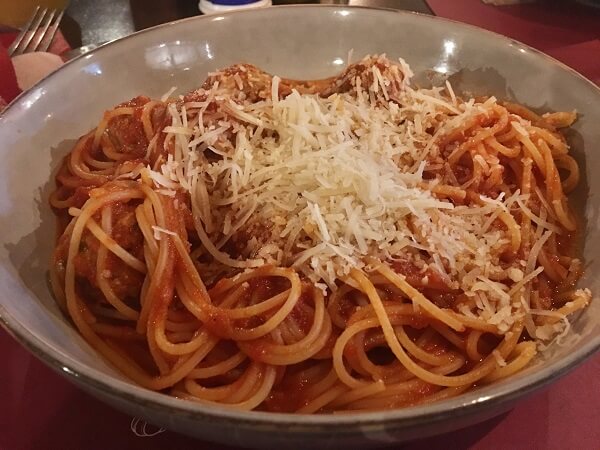 Spaghetti and Meatballs
The Linguine pasta was also cooked perfectly and combined with sweet sausage, mushrooms and parmesan cheese.
Sausage Linguine
We visited on a Monday night and the place was packed, and at one point, there were 20 people lined up on the street waiting to get in.  Therefore reservations are highly recommended.
La Forketta is open for dinner only, from 4pm to 9pm, Monday thru Saturday, closed on Sunday.  You can also order food to go.
How to get to La Forketta
La Forketta is accessed from the south and the towns of Tamarindo, Villa Real, Pinilla and Santa Cruz via routes 180 and the 911.  From Tamarindo and Villa Real, it is about a 30 minute drive.  From Playas del Cocos, weather and river permitting, it is about a 30-40 minute drive via route 911 (the Monkey Trail).  If you end up going the long way via route 27, expect it to take you about an hour.