Costa Rica Healthcare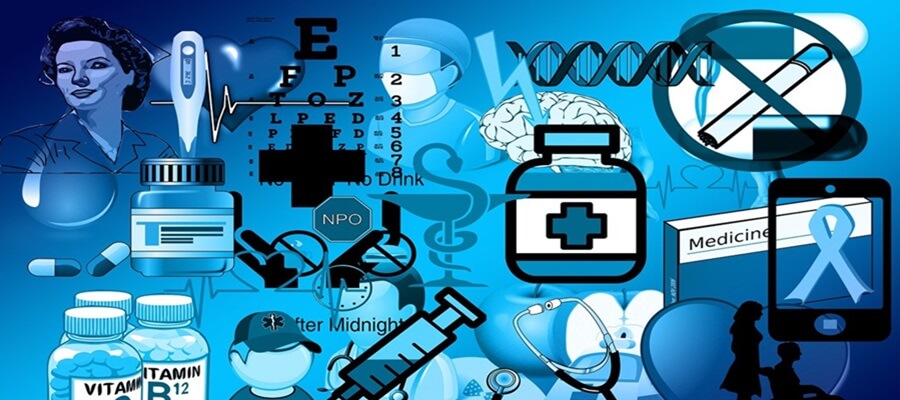 Image by Gerd Altmann from Pixabay
Costa Rica heathcare is absolutely amazing.  That is the best way that I can summarize it after living here for three years.  As compared to the United States it is cheap but the level of care is extremely high and the equipment is state of the art.  What makes Costa Rica unique is that unlike many other countries in the world, both private and government sponsored healthcare work side by side and can be accessed interchangeably.

One advantage of moving to Costa Rica is that the more relaxed lifestyle, clean air, fresh fruits, vegetables, fish and meats without hormones will result in a much healthier lifestyle.  Most people who have moved here exercise more, eat better and lose weight.  Many that I know end of getting off of all of their medications after the first year.
Your Costa Rica healthcare options are as follows:
Pay out of pocket to one of the many excellent private health care facilities
Obtain a private insurance policy that covers you just in Costa Rica, or optionally, anywhere in the world.
If you are over 65 and a US citizen, go back to the United States, use Medicare and then return to Costa Rica.
If you have received temporary or permanent residency, then you have the option to use the Costa Rica national health care program called La Caja.  However, paying into the system is mandatory, even if you do not use it.
La Caja
All Costa Rica citizens, temporary and permanent residents. must participate in La Caja, the national Costa Rica healthcare program, no exceptions.   Those here visiting on a tourist visa are not eligible to use La Caja and must pay out of pocket or obtain insurance using private clinics and hospitals.

For some Costa Rica citizens, La Caja is free.  For others that have exceeded the maximum income level for free benefits, and for all temporary and permanent foreign residents, there is a mandatory monthly fee based on net income, after expenses.
Private Care
For those that prefer to use a private Costa Rica healthcare provider, there are numerous excellent hospitals, clinics and pharmacies that that provide services at reasonable, and often inexpensive, fees.
Private Costa Rica healthcare insurance policies do not accept pre-existing conditions.  If you have any conditions, insurance providers will either deny you coverage outright or issue you a policy that contains specific exclusions.  For example, a person with high cholesterol may be accepted for insurance but excluded for any cardiovascular related incident such as a heart attack and stroke.
If a private Costa Rica healthcare policy is issued with exclusions, sometimes you can pay an extra premium to have that the exclusive removed.
There is also a great private care discount program called Medismart.  This gives you between a 20% and 80% discount off private Costa Rica healthcare, dental services and medications through a network of Medismart approved providers.  The cost is approximately $20 USD per month for two people.
Wait times to obtain an appointment or procedure from private medical facilities are amazingly fast.  For the appointments that my wife and I have made, we either got an appointment the same day or within a few days.
Private Insurance

Private insurance is available from large companies such as Blue Cross Blue Shield at a fraction of the cost of other countries.  Some policies provide coverage world wide in case you are traveling.
Initially, not knowing how good and inexpensive the healthcare here was, I purchased a $10,000 deductible, catastrophic, worldwide coverage Blue Cross Blue Shield policy for $2500 for an entire year.  The exact same policy was quoted at $3000 per month from a broker in the United States.  Costs will vary depending on deductible and age.
One big difference in Costa Rica is that Private Insurance will exclude pre-existing conditions.  For example, if you have high cholesterol, most likely anything cardiovascular related such as heart attack or stoke won't be covered.

Dental
One of the first things that stand out when you come to Costa Rica, is people who were born and live here have some of the most beautiful teeth in the world.
Costa Rica is world famous for its affordable and quality dental care system.  Many people travel here from other countries just to have major dental work done such as implants.
Immediately you will notice a few things when you move here and go to your first appointment:
Standard appointments for cleanings, fillings and tooth issues are easy to get and you will not have to wait weeks or months.  Usually it is just a day or two.
Unlike the United States, dentists in Costa Rica will not perform an X-ray unless absolutely needed due to a problem.  After all these years, it finally hit me that US dentists are making big dollars doing yearly x-rays where the patient pays a relatively small amount but the insurance companies get the big bill.  This doesn't happen in Costa Rica and this is the perfect example of how Costa Rica keeps costs down.
Not all Costa Rican dentists will have x-ray machines, and if they don't, they will send you to a company that specializes in it..
Dentist in Costa Rica won't take x-rays unless you need it.  Big difference from the United States.

Costs
Paying out of pocket in Costa Rica is much less expensive than the United States.  Some examples of this are as follows:
1) Standard office visits at a private hospital are usually in the $25-$90 USD range.  However, you will meet directly with the doctor and don't be surprised if your consultation last an hour or more.
2) A full body bone density scan for my wife was $87 and she walked out with an amazing 20 page color report with graphs, pictures, analysis and recommendations.
3) A full blood panel workup was $150.  The report was emailed and available to us in about 3 hours.
4) A two hour visit and full electrocardiogram was $150.  Again we walked out with a full, multi-page color report and analysis.
5) A colonoscopy was $283 including anesthesia.  Yes, you read that correct, less than $300 where in the United States it is $4-5,000 USD without insurance.  All state of the art equipment.
6) A blood test for cholesterol was $18 USD and I had the results emailed to me within a few hours.
7) An office visit to the Dentist is about $25 USD.
8) A full panoramic x-ray is $34 USD.  A 3D x-ray is about $30 USD.
9) Cleaning is $60.
10) A crown is $400 ( cost includes office visit, x-rays, etc).
Access
The greatest concentration of the best hospitals are located in San Jose and the surrounding suburbs in the central valley such as Escazu, Atenas, Heredia, etc.
For people living in the popular Pacific Northwest towns of Playa Flamingo, Tamarindo and Playas del Coco, the nearest major hospital is located in Liberia and ranges from 30 to 60 minutes away.  While there are some small hospitals, clinics and emergency services in these areas, not all are open 24/7.
While the quality of Costa Rica healthcare is excellent, getting there could be a problem if you live far away.
In Costa Rica, while you can dial 911, don't expect to have emergency services there within a few minutes such as in the United States or Canada...not going to happen.  One night, We were right behind a bad accident and the ambulance didn't arrive for 45 minutes.
If you have a major medical condition, and are looking to relocate to Costa Rica,  you are going to want to live very close to a major hospital, in the suburbs of San Jose.
Quality of Care
In discussing with locals and others who have been here for awhile, La Caja is great for prescriptions, minor ailments and emergencies that require immediate attention, but for anything else, the wait time could be long as compare to the private healthcare system in Costa Rica.

We have used the private Costa Rica healthcare systems a few times and have been very impressed by the results.
Appointments can be scheduled almost immediately or certainly within a few days.
You meet with the doctor, not a physicians assistant, and will most likely spend an hour or more discussing your issue.
X-rays and bone scan tests were completed and formal reports provided and discussed with the doctor during the original appointment.
Lab work results were emailed within a few hours and followed up with the Doctor via a phone call.
Most doctors that work in a private car medical facility speak English.  Actual results may vary, but in all cases we were able to communicate in English with few issues.
Prescriptions
Most medicines cost more in Costa Rica than in the United States.  However, in many cases, due to the more relaxed lifestyle, healthier food and increased exercise, you may find that you don't need that blood pressure or cholesterol medicine.  Once you are able to join La Caja, all medicines are free.
Existing prescriptions from other countries can be refilled by taking the empty container to the pharmacy although certain controlled medication will require a Doctor's appointment prior to refill.

You Own Your Data

In Costa Rica, the patient owns the test report and results.  While Doctors retain the information, and will forward it upon request, you are responsible for keeping and bringing the data to other Doctors, if needed.  This is a huge difference from the United States and reduces the cost because the huge and complex data infrastructure is not needed here.

Summary of Costa Rica Healthcare
If you have major health issues, Costa Rica may not be for you unless you are willing to pay for private insurance and live close to one of the major private hospitals, mostly around San Jose and the adjacent suburbs.  Live out in the country, and experience a major event, most likely you won't get help in time.
For those paying out of pocket, medicine is expensive but services are not anywhere close to the amount they charge in the United States.
Once you become a temporary or permanent resident, medicine and care are available through La Caja, for a nominal monthly fee, but wait times will most likely be longer than private hospitals.
You cannot qualify for La Caja until you become a temporary resident. Temporary residency takes 18-24 months after you apply, and will be approved only if you meet all of the strict requirements.  See our residency page for details.