El Lagarto

What a wonderful surprise it was to find the El Lagarto Restaurant in the town of Manuel Antonio.  Driving by on the windy roads, it can easily be missed.  However, a friend that was traveling with us knew a person that told us it was a must stop for dinner and that the food was amazing.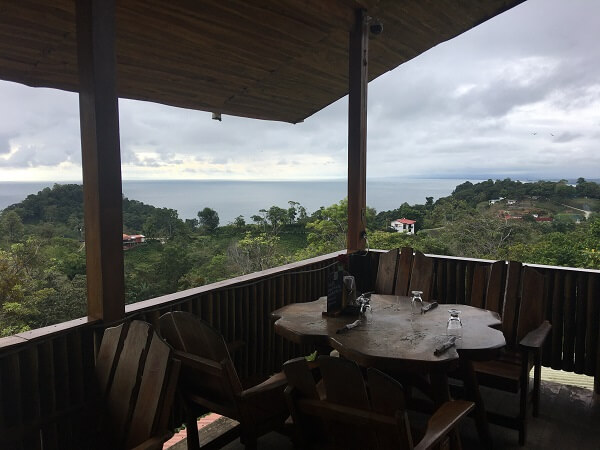 Perfect Sunset Location
....and they were spot on.  The food was fantastic and the dining area is one of best places to eat while watching one of Costa Rica's beautiful sunsets.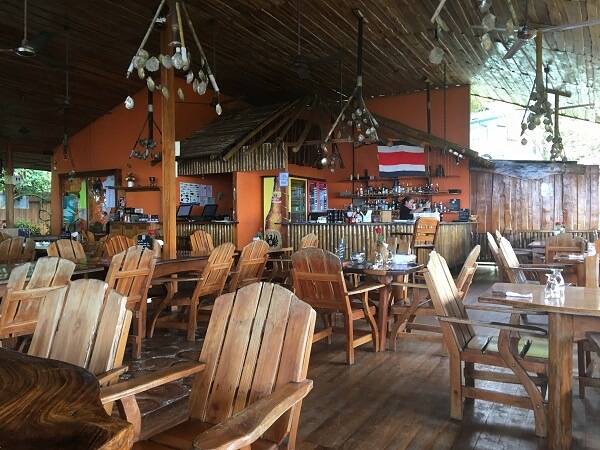 Open Air Dining Room
The dining area and bar is all open air with tables can accommodate anywhere form a few to up to 20 or more people.

Important ! - you must have reservations unless you get there right when they open at 3pm, as we did.  They were sold out starting at around 5pm to 10pm  Reservations can be made by calling 506-2777-6932.

Wood Fired Oven/Grill System
Everything is cooked with a very unique wood fired oven/grill set up.  A wood fireplace is located high above the cooking area on an elevated platform.  As hot coals fall down to the bottom, the coals are pushed down a pair of ramps to one of two grills.  Each grill can be raised and lowered.  The end result is some of the best seafood and meat that you will ever taste in your life.  they also cook things such as baked potatoes right in the upper oven.

Baby Back Ribs
The ribs were the best that I have ever tasted.  The grilled baked potato and grilled tomato and zucchini were amazing.

Whole Grilled Red Snapper
A friend had the whole red snapper and it was delicious also.

Large Fresh Salad
Three of us also split a nice sized and tasty fresh salad.

The Perfect Sangria
Paired with a nice Sangria, made this dinner really special.

If you are in the area visiting Manual Antonio National Park or Quepos, I highly recommend El Lagarto for dinner.  Remember to make reservations in advance.