Pura Vida
Pura Vida - The Good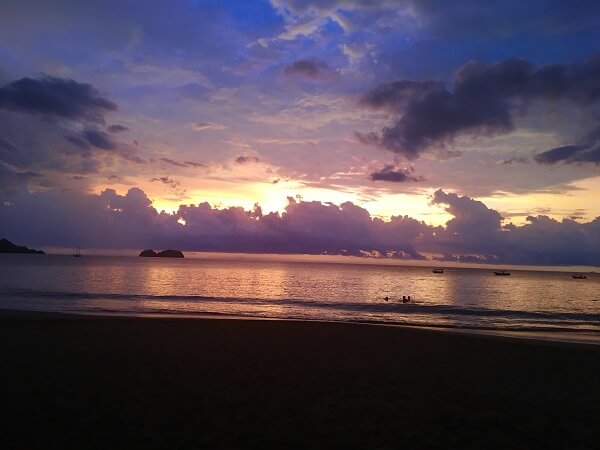 Costa Rica sunsets are amazing
Pura vida or the pure life, a slower, relaxed, stress free lifestyle where people are happy and carefree while surrounded by nature.  A place that is self sustainable and generates nearly all of its power requirements from hydro-electric and solar.  Where nature rules and abounds to the point where you need to have constant respect for it.  From active volcanoes to the highest number poisonous creatures anywhere in the world, this is a place of diversity and beauty.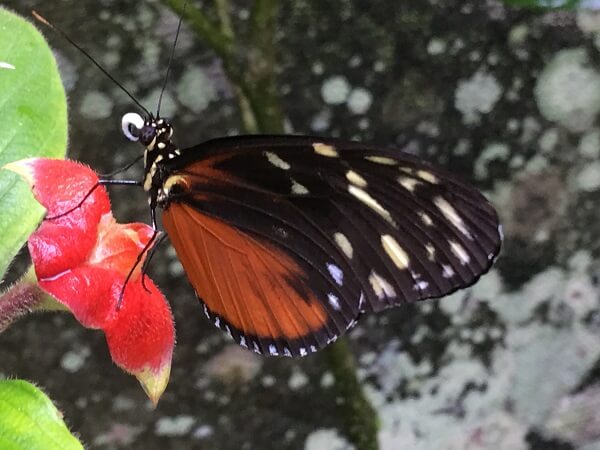 One of Several Dozen Types of Butterflies
It relies on the common sense of the people to look after nature and is not controlled by an over abundance of laws.  There is little political unrest, turmoil or absurdity.   A place that spends zero tax payer dollars on military because it does not have an Army and threatens no one.

The people are the friendliest of anywhere that I have traveled.  They are always smiling, happy and inviting but also humble and somewhat reserved.
There is no such thing as daylight savings time.  The sun rises and sets at nearly the same time all year long.  There is no winter, summer, spring or fall.  Seasons are defined by the amount of rain it receives and are deemed dry and green seasons.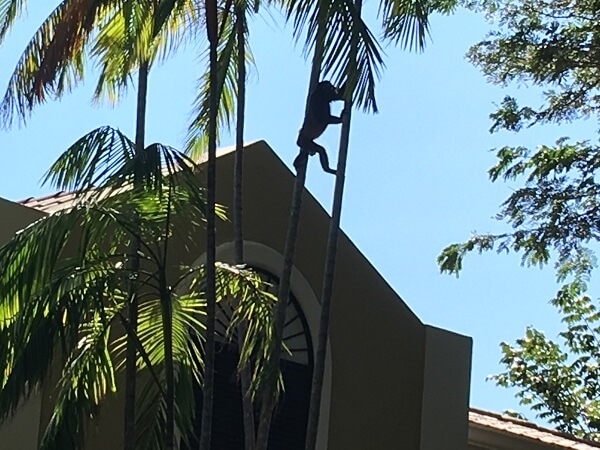 Monkeys are Everywhere
With the exception of the capital city of San Jose and the surrounding suburbs, traffic and congestion are not a problem. 

Costa Rica is the only country in Central America and Mexico where you can drink the water almost anywhere and not be concerned.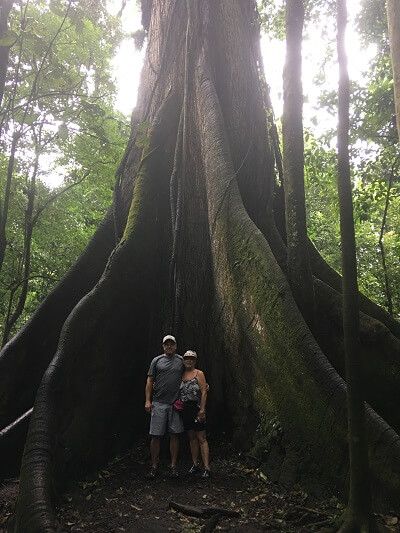 Huge Ceiba Tree
If you are a nature lover, this will be heaven.  More than 25% of the land in Costa Rica is protected.  There are currently 28 national parks and the numbers are growing.  There are thousands of waterfalls.
Beautiful and uncrowded beaches line both west and east coasts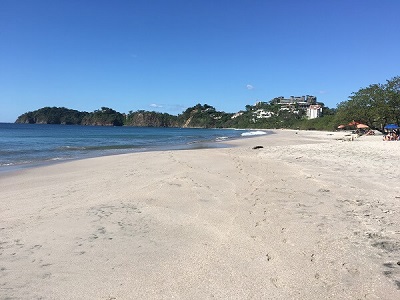 Costa Rica's Stunning Playa Flamingo
Creatures roam everywhere, from the beaches to the rain forests.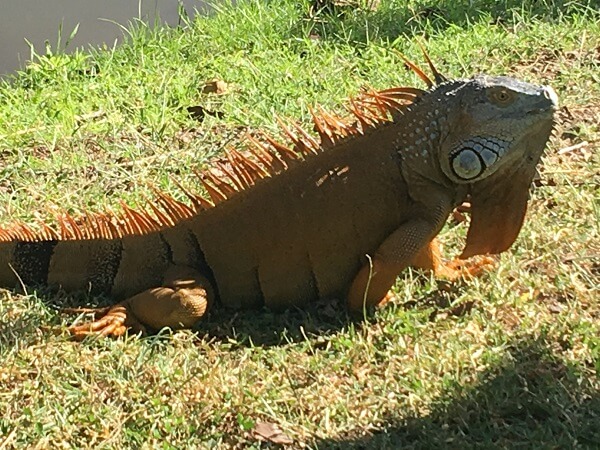 Iguana Basking in the Sun
Orchids grow wild and butterflies flourish.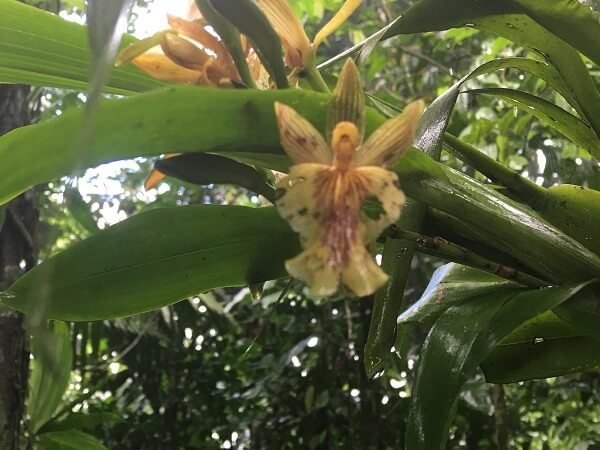 Orchids Grow Wild
There is a micro-climate for everybody.  The hills of the Central Valley have a very temperate climate and there is no need for air conditioning or heating.  Conversely, the Guanacaste beach communities of the Pacific northwest require almost constant air conditioning with an average high of 91F and low of 71F.  Whatever your desire, you can find climates in between the extremes that are perfect for you.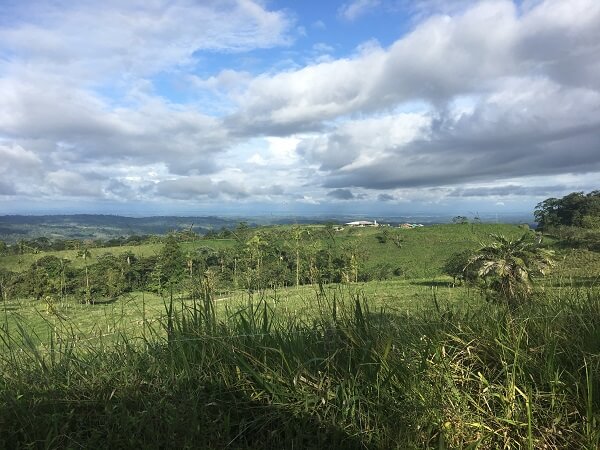 Costa Rica's Central Valley
Time goes by slowly here.  Manana (spanish for tomorrow) means maybe tomorrow, possibly later this week or maybe never.  If you can't handle this, and need things immediately, you probably won't do well here.
If you are an outdoors person, Costa Rica is for you with the world's best surfing and fishing all year long.
Pura Vida - The Bad
Is everything here Pura Vida and this lifestyle for everyone?  Absolutely not.
The majority the people who move here leave after 2-3 years.  We have seen some in our community leave in less than a year.  From what we have experienced, and also discussing with others, you either love and embrace the Pura Vida lifestyle differences or you try to make it like where you came from, hate it and leave.
Most people leave for the following reasons:
It is more expensive than you thought it would be
Missing the family
Failing to learn and use Spanish, even if just a little bit
Frustration in trying to get things done
Boredom
You want everything to be like home but live in Costa Rica
Petty crime is an issue, more so in San Jose than in other parts, but it exist everywhere.  Leave something on the beach unattended, or in your car within view, and there is a high risk that it will be gone.  Personally I haven't experienced this, nor have any of my friends that have lived here for awhile.
Costa Rica is one of the world leaders in the use of pesticides, consuming about 7 times the amount per acre as in the United States.  However, recently there has been a concerted effort to reduce the use and implement organic gardening techniques.
One must be aware of real estate scams.  The profession is not regulated and there is no such thing as a licensed real estate agent.  Anybody can sell property.  You can buy property, but if you don't have water rights, you can't build.  There are great agents out there and networking with trusted friends, who had good experiences, is the best way to find a reputable agent.  
Similarly, purchasing a quality, reliable car can be challenging.  Odometer turn backs and the importation of salvaged vehicles from other Central American countries are issues.  As with purchasing property, find a trusted resource referred to by others, and do your homework.
Costa Rica has the highest number of poisonous creatures anywhere in the world, numbering 26.  Add in jaguars, saltwater crocodiles and bull sharks makes this country pretty lethal if you don't show it constant respect.
Costa Rica is the most expensive of all Central American countries.  Some people will find that it is more expensive than their current home town.  It all depends on where you are coming from.  For example, as compared to Southern California, Costa Rica is much less expensive but if you are moving from the US mid-west, it may be about the same or more.
In Summary
For us, we have purchased land, are building a house, purchased a used car, obtained health, home and car insurance, and opened a bank account.  The transactions have required lots of patience but we got them completed.
We have developed a very trusted network of professionals and friends with expertise in each area.  However, to accomplish this required about 18 months of research, networking, preparation and a bunch of trips, some of which were only for 2-3 days to meet someone in person.
Our Spanish is improving and we will continue to work on it.  We have found that the Costa Ricans will embrace you more if you try to speak the language, even if it is just a few words or sentences.
The Costa Ricans that we have interacted with have been caring and wonderful.  So far, this has been a dream come true.
Pura Vida.

Panaramic View of Costa Rica's Playa Conchal
Copyright 2018-2019