Costa Rica Beaches
Costa Rica is world renown for its gorgeous beaches and warm tropical waters.  With the exception of major holidays, beaches are uncrowded and often completely empty.  There is no traffic or long lines to find a parking spot.  Just pull off the road and park directly next to the beach.  In many cases, just walk a few feet and you are ready to relax in the surf and sun.
After being here for awhile, the one thing that surprised me, as compared to what I was used to in Southern California, are the big tidal swings of up to 10 feet.  On a shallow beach this often times uncovers rocky points and sand bars making it fun to walk far out without being in deep water.
Guanacaste
The Guanacaste province, located in the Pacific Northwest portion of Costa Rica, is one of the driest and sunniest areas in the entire country.  It is also the home of several stunning and beautiful beaches.  Combine this with the hot weather, and all year long 80-86F water temperature, turns Guanacaste into a beach lovers paradise.
Playa Conchal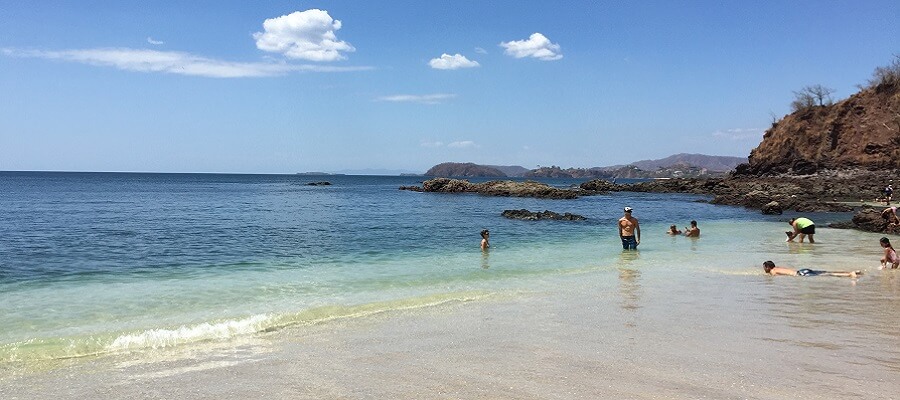 Voted one of the most beautiful beaches in the world.  Playa Conchal is very unique beach made up of mostly ground up sea shells.  Read more.
Playa Flamingo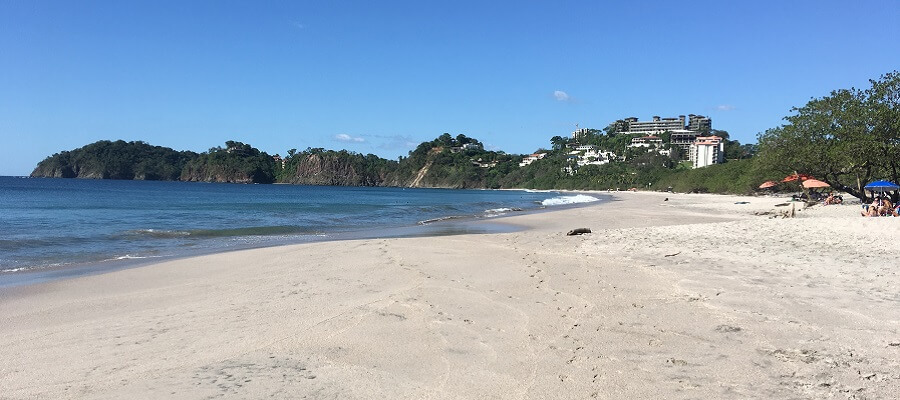 Just up the road from Playa Conchal is Playa Flamingo,  one of the few white sand beach in Costa Rica,  It gets its name from when the sunsets with vibrant red, orange and purple colors that casts a pink tint on the sand.  Read more.
Playa Zapotillal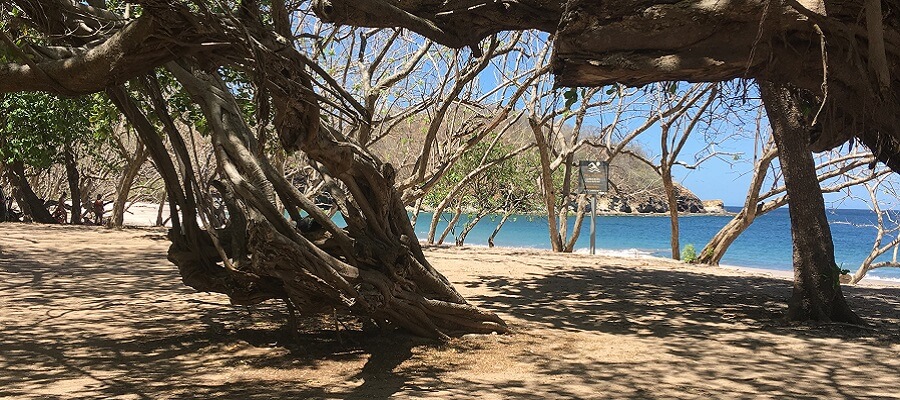 Not as easy to find, or get to, makes this secluded beach very special.  Read more about Playa Zapotillal.
Playa Grande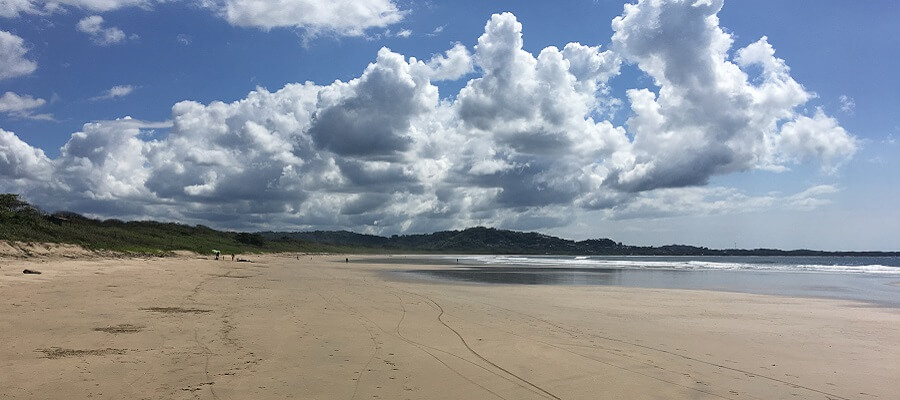 Beautiful Playa Grande, a surfers and beach lovers paradise.  Also a great sunset beach.  Read more
Playa Penca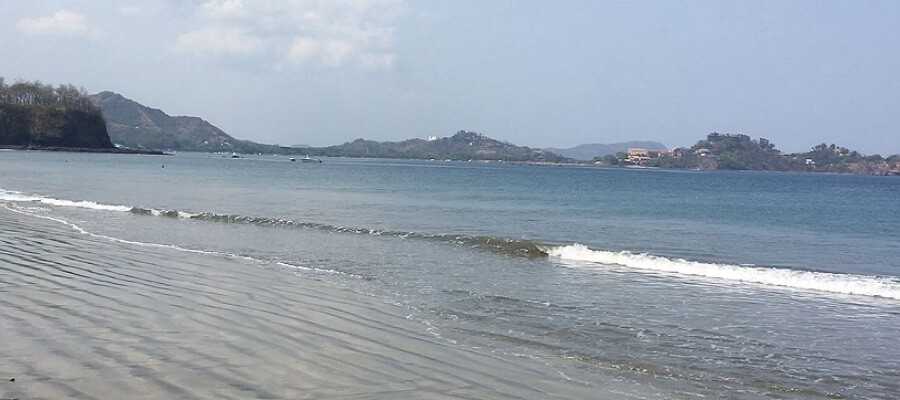 Playa Penca is a less crowded and smaller beach as compared to Playa Conchal and Playa Flamingo and is only minutes away.  If you want a beach that is more secluded without having to drive a long distance, Playa Penca is for you.  Read more
Brasilito Beach
Brasilito Beach is about 1 1/2 miles long and is completely different than its neighbors, Conchal to the south and Flamingo to the North.  The water is not as clear next to the beach and the sand is surprisingly dark and soft but not sticky, as some sand is.  The water gets clearer as you approach the north and Flamingo point due to the smaller surf and protection from a small island.  This is a great beach for a long walk.
When visiting, most people park in the middle near the intersection in Brasilito that makes a sharp right turn and goes east.  You can also continue north at this intersection on a dirt road for about a quarter mile until it ends in the sand.  This will take you right next to the small island and shallow portion of the beach.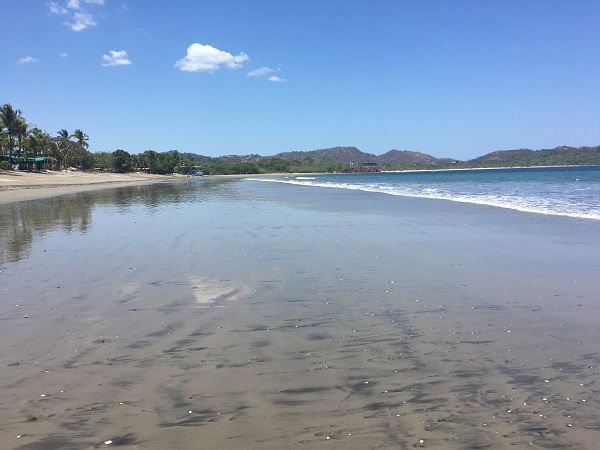 Looking south towards Playa Conchal point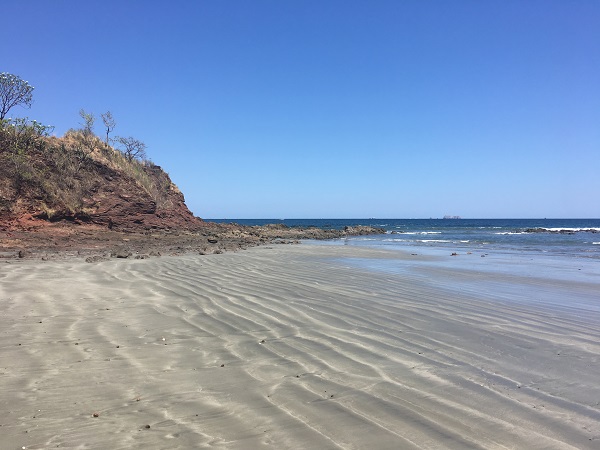 South section of beach adjacent to Playa Conchal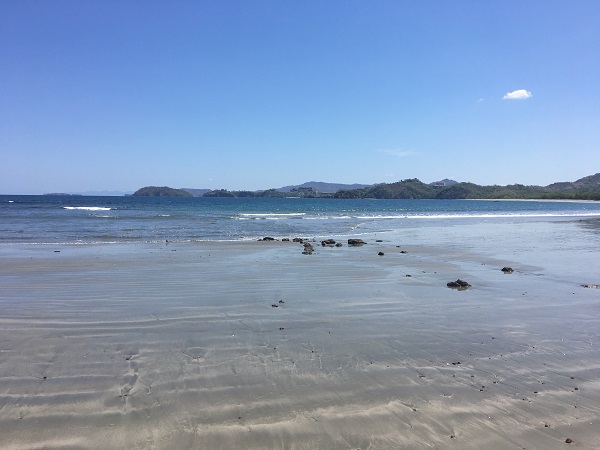 View from the south looking north towards Flamingo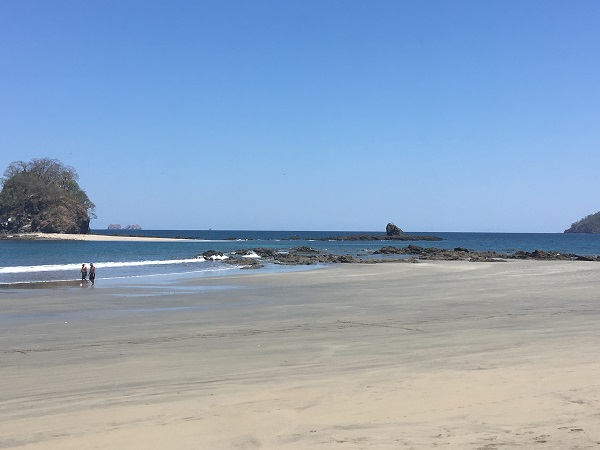 North section of beach
Googlemaps PIN to Playa Brasilito
Playa Danta
Just on the northern side of Catalinas, the road ends.  Make a left turn down into a small dirt parking lot and you will find Playa Danta and the smaller, more isolated Playa Dantita.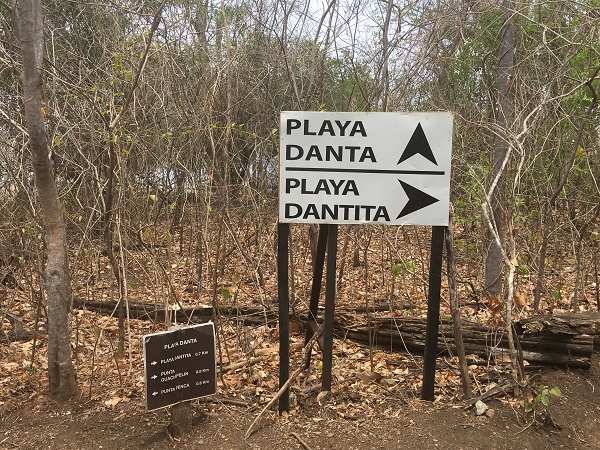 Continue straight and over a wooden walkway, you will find the larger and closest of the two beaches, Playa Danta.  This is a calm, somewhat protected beach with a gentle slope and few people.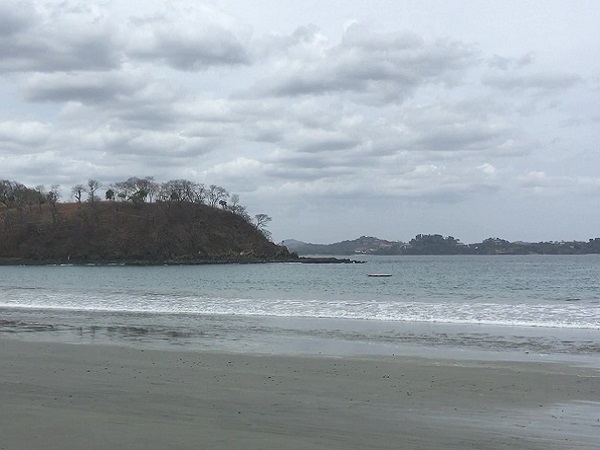 Playa Danta looking south
Just a little bit offshore is a nice swim platform.  The southern portion of the beach is the best for wading and swimming, while the northern portion has more rocks.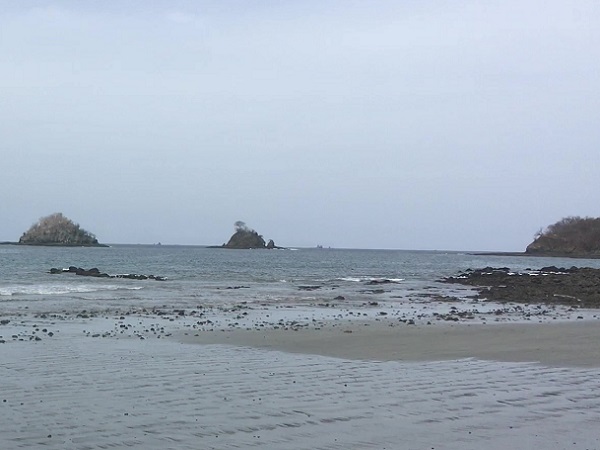 Northern Playa Danta.
Playa Dantita is slightly less than a half of a mile (0.7km) walk from the entrance to Playa Danta.
Playa Hermosa
There are several Playa Hermosa beaches in Costa Rica.  This one is located in Guanacaste just north of Playa del Coco.  This is one of my favorites because the water is usually very calm due to the offshore islands and two big rocky points that extend out into the Pacific.  There is also Aquasport, a great restaurant and bar located right on the beach.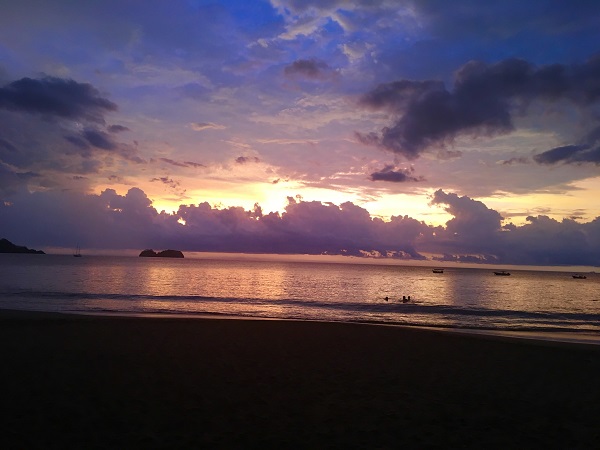 Last light just after a cooling thunderstorm
It is also a great beach to relax and view the gorgeous Costa Rica sunsets.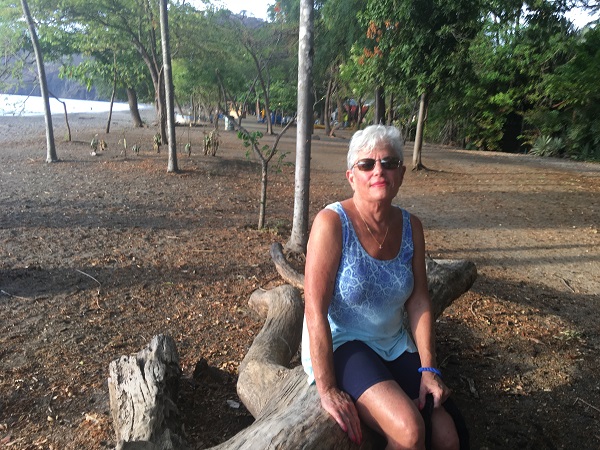 Looking north
The beach also has several trees that provide shade from the intense Costa Rica sun.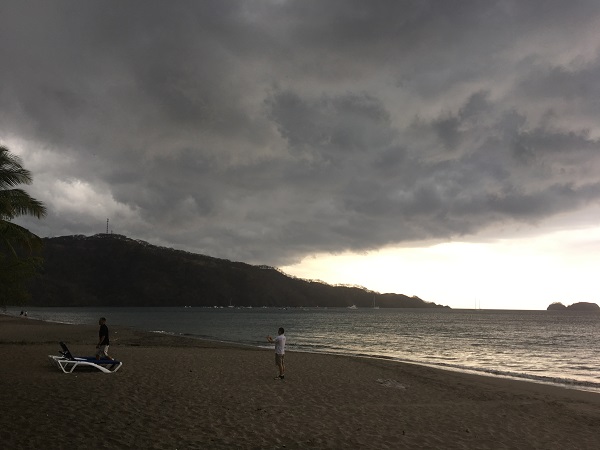 Looking south as a storm gets ready to move in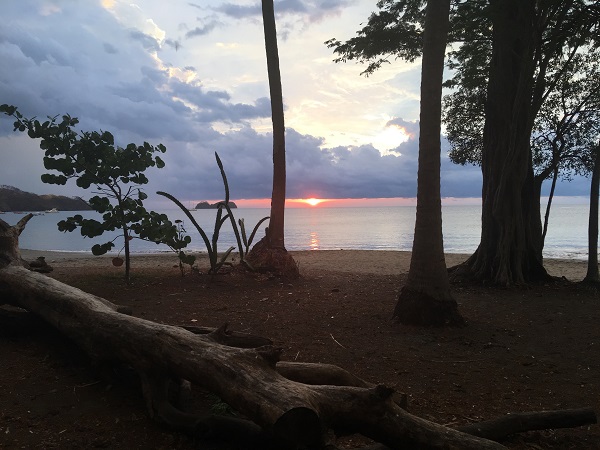 Serene ocean and sunset